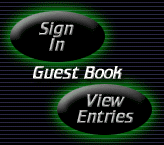 This page was last updated on: December 28, 2012
` Jerry Clower died August 24, 1998 of cardiorespiratory arrest at Baptist Medical Center

in Jackson, Mississippi, five days after

undergoing six heart bypasses.

  Jerry Clower composed all of his own comedy storytelling.  He performed live as well as taped

sessions.  "Coon Hunting Monkey" was among

hundreds of his clean and humorous stories.

Jerry Clower was a person who never forgot that he

grew up in poverty in rural Mississippi. The decorated

World War II veteran worked hard and obtained

a degree in agronomy at Mississippi State.

``I'm Jerry Clower of Route 4, Liberty, Mississippi.,'' he said on many occasions. ``I've never sold my birthright. It's like a fantastic dream for me running all over the country and making people laugh.''

His fans knew him from his bright red or yellow suits.

He had 26 comedy albums, four books, and many

Grand Ole Opry shows. He did more than 200 performances a year. He and fellow Opry Star,

Jim Ed Brown, co-hosted the syndicated tv

show, "Nashville on the Road" for six years.

  Jerry Clower was a fascinating, funny person who loved staying in touch with average folks. ``I just

tell people to be themselves and persevere to

achieve success and still give thanks to God

if they don't become famous.'' 

Jerry Clower was a person who never forgot that

he grew up in poverty in rural Mississippi. He

hated to eat alone. Sometimes he would go

up to strangers in restaurants and ask if it

would be all right if he sat with them.

Mr. Clower's strong religious beliefs were the backbone of his work. He was a deacon and lay preacher at the First Baptist Church of Yazoo City, Mississippi. He co-hosted the popular Country Crossroads cable TV and syndicated

Christian radio shows for many years.

Around his neck he wore a Christian cross and Jewish Star of David fused together. He got the idea from a Country Crossroads poster he saw of the Star of David with a cross behind it. It represented to him love that should be expressed to all people.

He was a man of memorable words. Two of his frequent sayings were, "There is no limit to what can be done if it doesn't matter who gets the credit."

"I am convinced that there is only one place where there is no laughter, and that's Hell. I have made arrangements to miss Hell, Praise God. I won't ever have to be anywhere there ain't no laughter.''

``If you ever hear of me not showing up for a performance where I'm booked, call the funeral home because that's where I'll be,'' stated Jerry Clower. Of course, his shows were cancelled,   something the 71 year-old entertainer

had not done in 32 years.

IN THIS SAME SECTION, "THE FUNNY BOOKS", SEE

"KNOCK HIM OUT, JOHN!'